Research-based
Based on the Freshman Transition Standards of The George Washington University, this unique 2- to 3-unit hybrid course promotes college completion by providing a classroom-based, in-depth guidance experience that culminates with students creating a personalized online 10- year Career and Education Plan and a Skills-Based Education Plan.
This course supports the research from the Institute for Higher Education Leadership and Policy which shows that students who entered a program [of study] in their first year were twice as likely to complete as students who entered a program after their first year.
Award-Winning
Career Choices and Changes was chosen as the curriculum for the award- winning Get Focused...Stay Focused! program, developed at Santa Barbara City College. This program was sited in the Aspen Institute's report when SBCC won the coveted Aspen Institute Award for Excellence as the #1 community college in the country.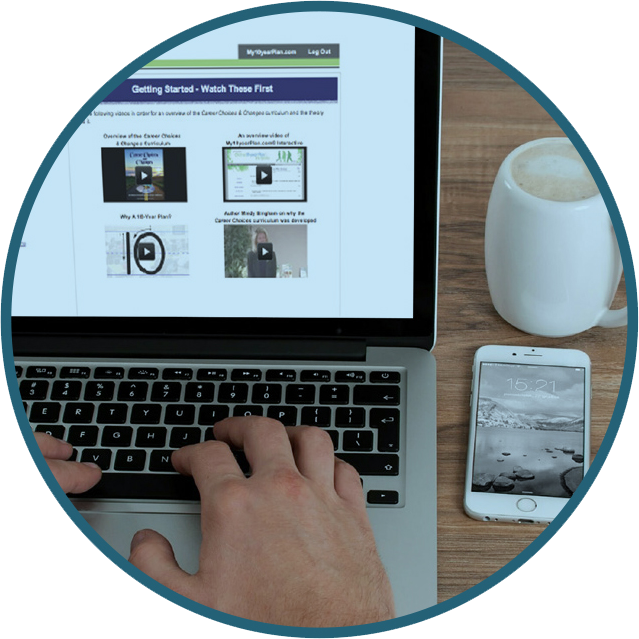 What Makes It Unique?
In this course, students learn a systematic decision-making process for quantifying life-defining choices. They develop knowledge, skills, and attitudes to successfully examine their own lives, evaluate a wide range of education options, foster a growth mindset, and establish reasoned and researched career and life goals for their future. At the same time, they explore the consequences of not completing their education. When students can envision a productive life of their own design, they are transformed into self-motivated learners.
The Results:
✓ A comprehensive and meaningful Career and Life 10 year Plan
✓ A Skills-based Education Plan
Change the Culture of Your Campus
When Every Student has an
Online 10-year Career and Education Plan
The resulting online 10-year Plan along with the Skills-Based Education Plan can be used in counseling, advising, and academic coaching sessions. All instructors can easily support the college's guidance functions by reviewing students' plans and using that data to motivate them to apply themselves to their academic work in order to reach their self- proclaimed goals and economically self-sufficient life. This can easily be done when students use the 10-year Plan Mobile App, that comes with the program. When every entering student has this comprehensive guidance course that culminates with an informed major and career path, you'll watch retention and intrinsic motivation soar.
Consider adopting this as a required course for all incoming students.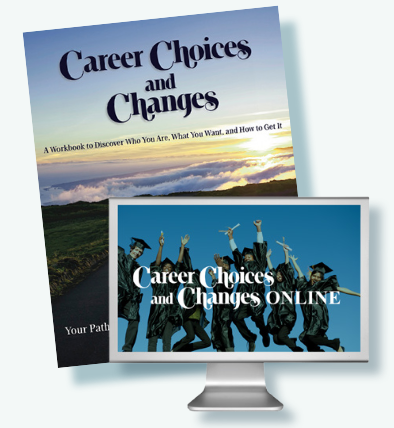 Students have a choice: Print text or online only
Students in the same class, if allowed by the instructor, can choose either:
Career Choices and Changes

(368-page text/workbook) plus My10yearPlan.com® Interactive (an online platform that translates student data from the nearly 100 workbook activities into a variety of planning documents)
OR

Career Choices and Changes ONLINE

(paperless version of the workbook plus My10yearPlan.com® Interactive)
It doesn't matter which the student chooses because these options are seamless for the instructor by integrating all of the grading and oversight tools together.
An incredible value:
Other course curriculums and materials with this depth usually cost 2 to 3 times as much.
Career Choices and Changes workbook plus My10yearPlan.com® Interactive is only $65.95/student
Or Career Choices and Changes ONLINE is $75.95/student
Access to the extensive online Instructor's Resource Center is complimentary to adopting instructors.