My10yearPlan.com makes the management of your course easy.
Watch these two short videos and you'll see.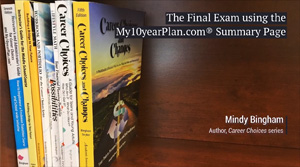 The Final Exam: My10yearPlan.com® Summary Page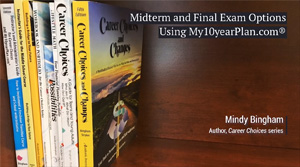 Midterm and Final Exam Options Using My10yearPlan.com®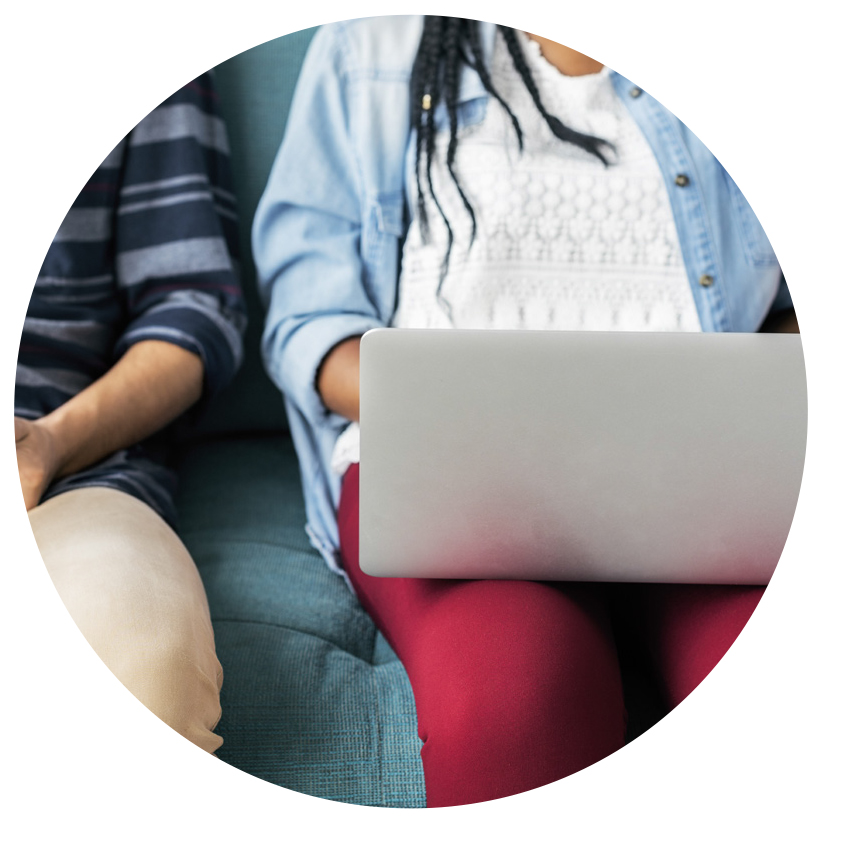 When you use the 10-year Plan Summary page as your final and the portfolio sections for your mid terms, you'll not only have at your finger tips the student data you need to assess their online work but also a structure to keep students focused on getting their remote work done in a timely fashion.
This is applicable to both the workbook/online combination and the online only tool. The instructor view and backend is the same, no matter which format your students choose.
Here is another way to structure your Final if you want a more traditional format. All the work students have done throughout the course is applied in this chapter to create their plans.
Chapter 15
The Final Exam