This completely web-based program synthesizes the data and responses from the nearly 100 activities and exercises into a quantitative, unique, and personalized 10-year Career and Life Plan as well as a Skills-Based Education Plan, highlighting the skills required and the plan for acquiring those skills for your envisioned and desired career path. The learner will come back to this tool over and over again as they navigate their career path and lifestyle choices in the coming years.
Designed for individual self-directed exploration
Career Choices and Changes ONLINE is unique because:
Provides a step-by-step workbook/journal format to help the learner discover for themselves the careers that will match their passions, lifestyle aspirations, skills, and aptitudes.
It promotes career exploration through questioning rather than through the didactic copy of traditional books and websites, empowering the user to consider and contemplate their own unique qualities and desires.
It introduces a process for career and lifestyle decision making that can be used over and over again, thereby empowering the user to productively navigate through a lifetime of workplace and personal change.
Combined with the My10yearPlan.com® interactive format, the learner comes away with a comprehensive plan and portfolio to help chart their course for the lifelong learning that change necessitates.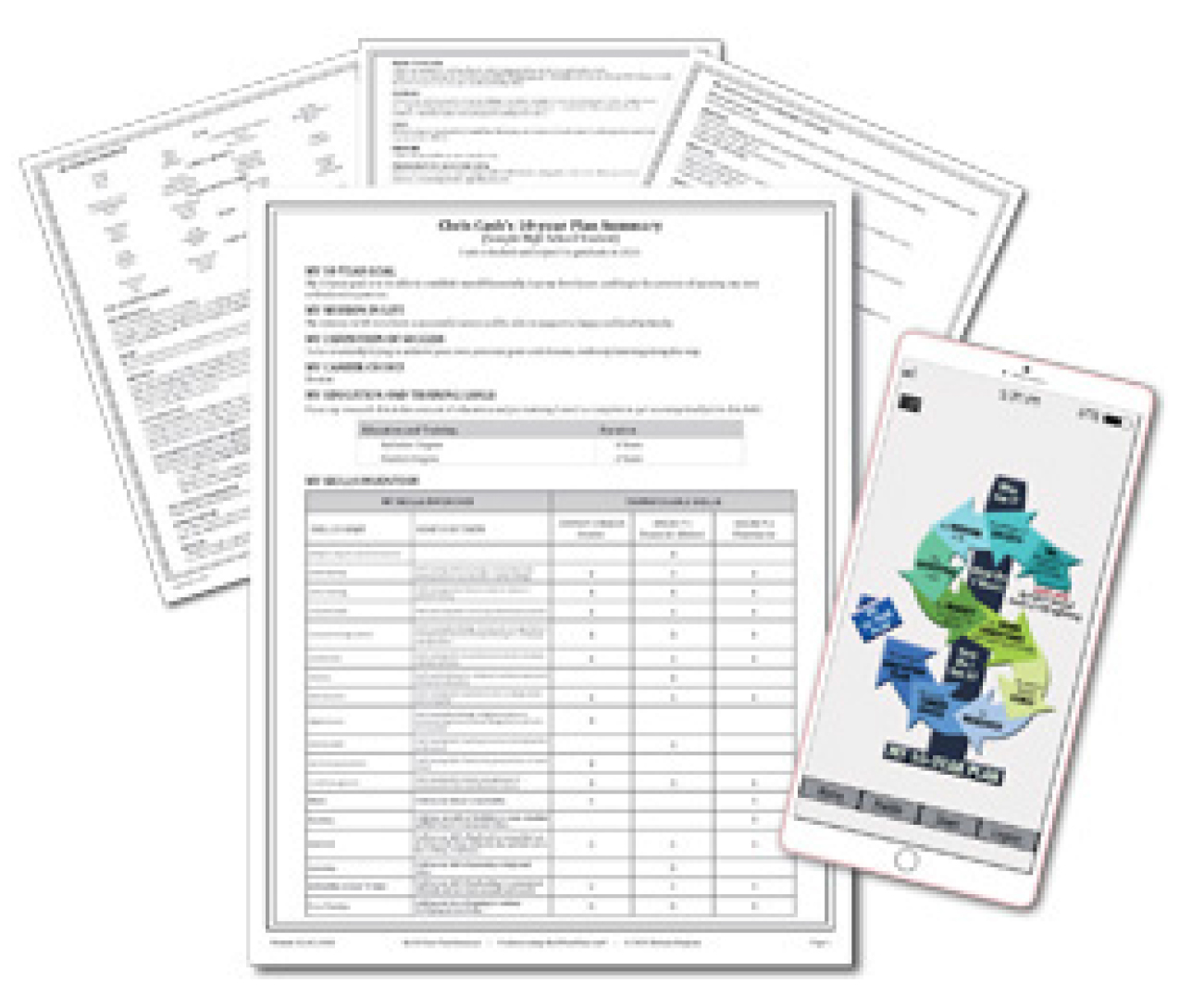 Course management is easy. Once each student's coursework is finished, instructors can grade the online 10-year Plan Summary Page or the Online Portfolio. These two authentic assessment opportunities demonstrate the work completed by each student.
Similar online interactive programs with this depth of learning would normally cost 2 to 3 times as much. Academic Innovations, the mission- oriented publisher, is offering this Student Edition for only $65.95. It includes everything a student needs for a remote or distance-learning experience or an independent study course.